Invent Your Own Roll!
Always wanted to be Iron Chef, but too damn lazy to fly off to Japan and buy one of those chef outfits? Well, here's your chance to invent your own sushi roll. You pick the ingredients, you pick the toppings and garnishes, you name it; THE SKY IS THE LIMIT! So have fun, and e-mail me with your own sushi innovat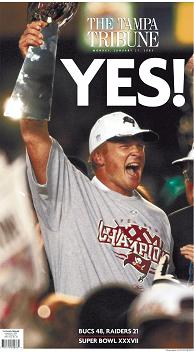 ion. I'll start the page with a few of my rolls...
Brian's In Heaven Roll - triple stuffed with fresh yellowtail with a touch of spicy mayo and scallion, hand served by the three women of Friends in bikinis while I soak in a jacuzzi. HEY, I CAN DREAM, CAN'T I ?!?
The Buccaneer Roll - a hand roll with lots of deep red tuna, with spicy mayo...and some ol' fashioned SUPER BOWL WHOOP-ASS! This would be accented by the waiter or waitress making a "Chucky" face as it is served.
The Elvis Roll - a pseudo-Japanese version of The King's favorite sandwich: banana tempura with chopped peanuts. "Thank you, thank you very much." Lisa has actually made a roll with peanut butter spread on a wonton wrapper with banana chips, which is then sealed & deep fried!
The Beatles Roll ('67-'68 version) - dedicated to their days with the Maharishi; a veggie roll with asparagus & cucumber strips and topped with a little curry with some sitar music playing in the background.
---
The sumo roll - Lisa devised this mega roll - salmon, shrimp, crab, jalapeno shreds, paper-thin cucumber slices, slivered red onion, wasabi may, and sushi rice with minced garlic...stuffed into toasted nori, topped with roe. This is accompanied by soy sauce, sesame oil, minced garlic, bit of chopped jalapeno, and a dab of wasabi mixed into a sauce bowl...and served to Lisa in bed by Ben Affleck on their honeymoon. "Hey a girl can dream!" Better not tell J-Lo!